Waverley Abbey
I visited Waverley Abbey in Surrey today. There are romantic ruins there, but the highlight of the site was at the very edge of things: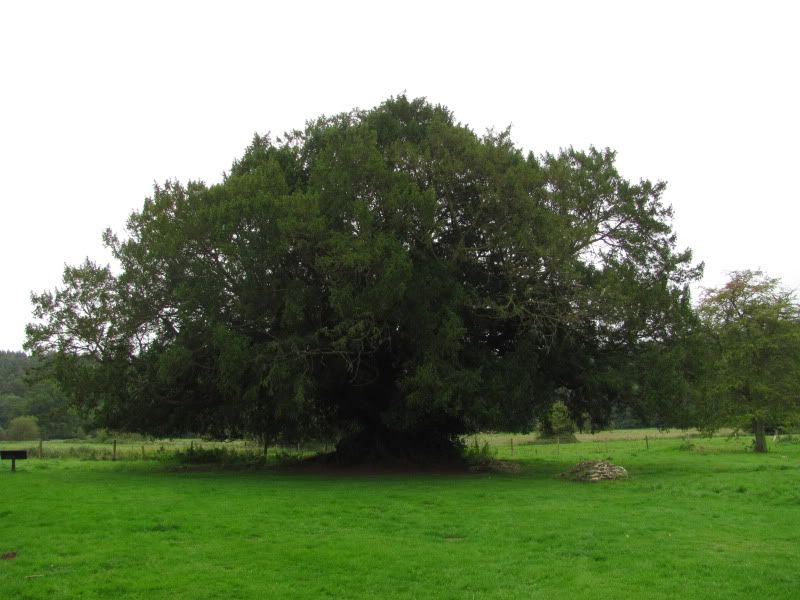 Hmm, you say - a nice yew tree, admittedly, but so what? Well, note the strange way that the roots are lifted out of the ground: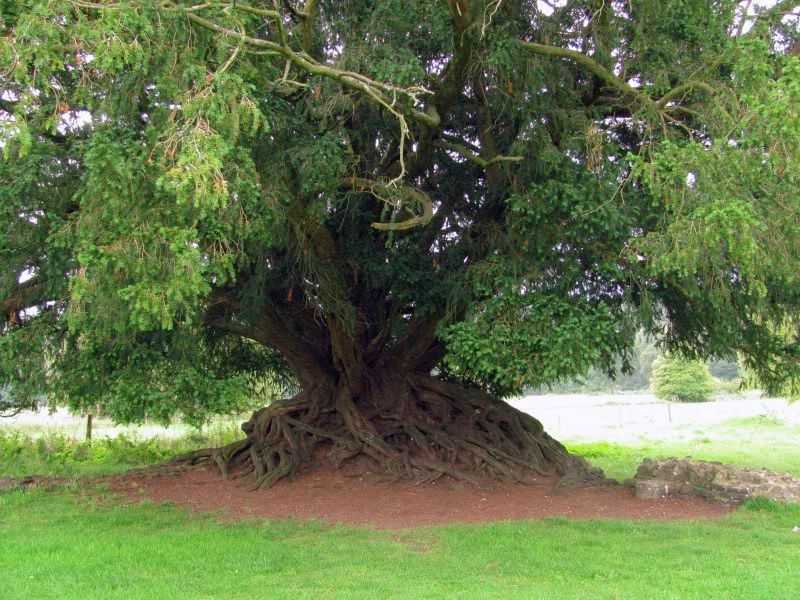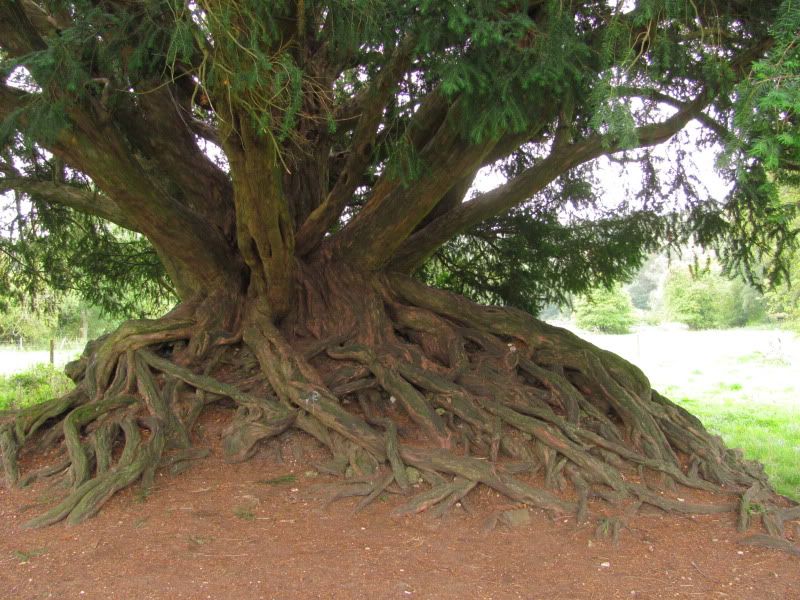 For an explanation you have to go round the back, where you will see this:
And from another angle: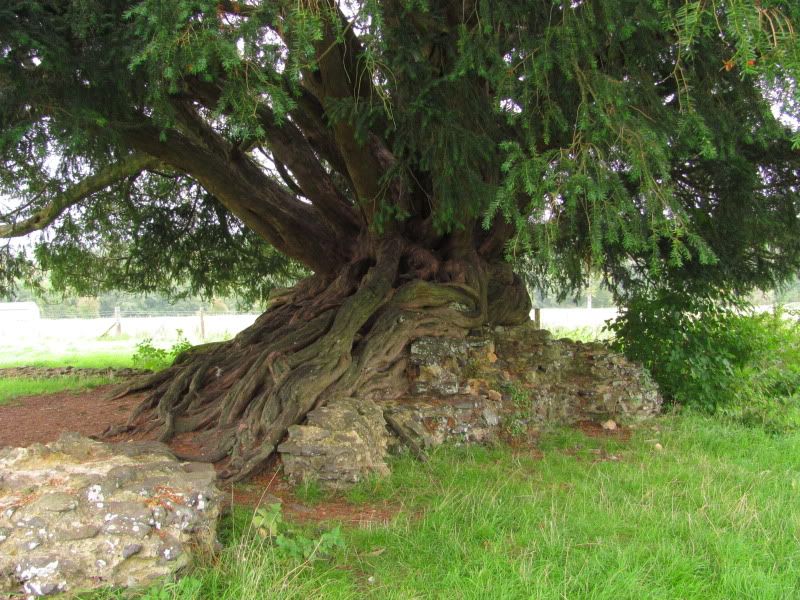 The yew tree is growing on the wall of what was the church of Waverley Abbey. Since that was dissolved by Henry VIII, and then probably took a while to fall into ruin, I would say the tree is about 300-400 years old.
Pretty, ain't it?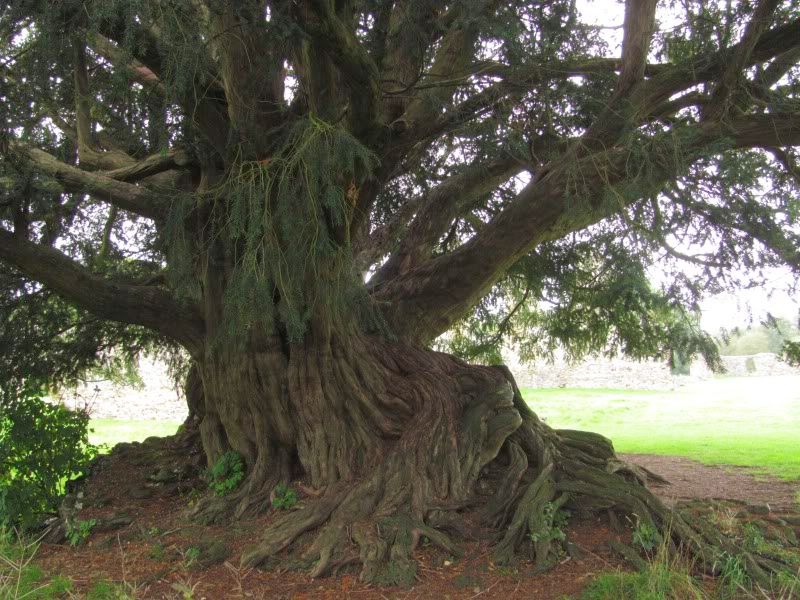 Comments {8}