Arborfield Old Church
I bring you Arborfield Old Church, which sits inside a barbed wire fence by the river Loddon in Berkshire, England. The church was built in 1265 and abandoned in 1863. The red brick side chapel was built in 1631 and kept up until the 1930s, when the whole thing was finally abandoned for the smart new Victorian church a mile away: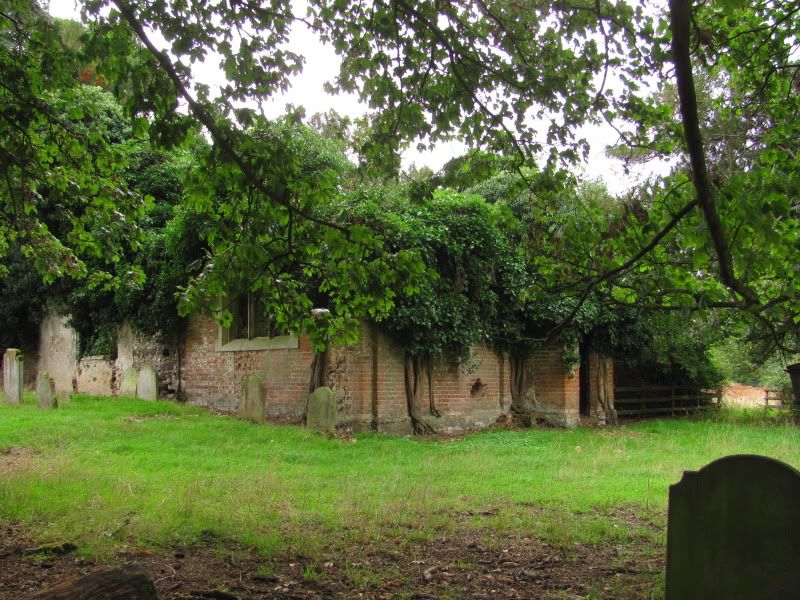 The whole structure is surrendering to climbing ivy: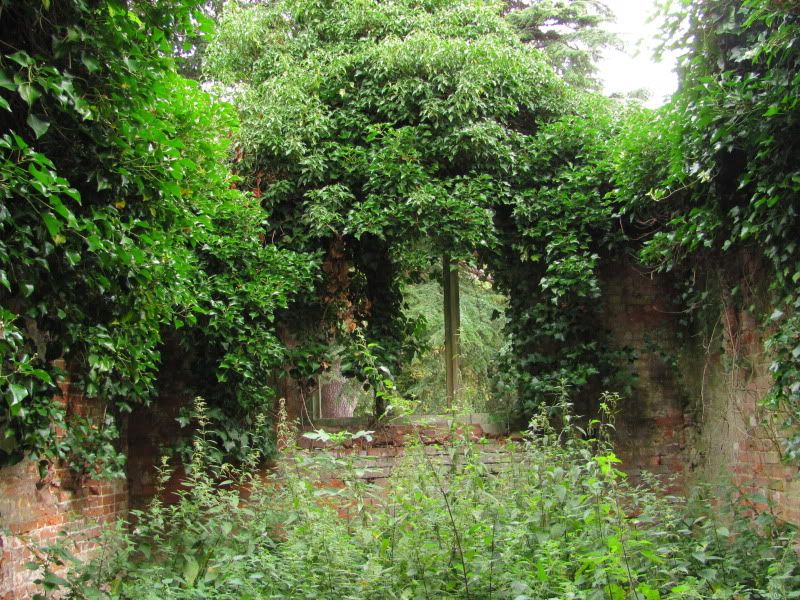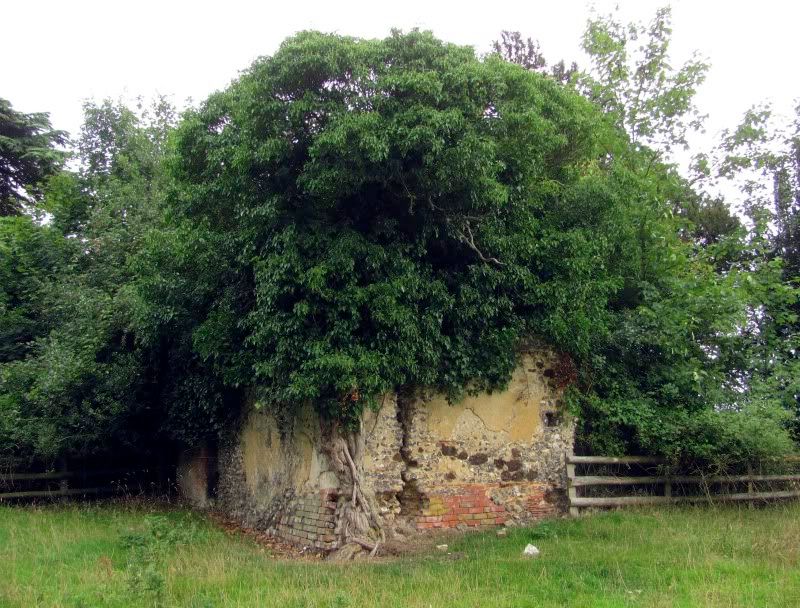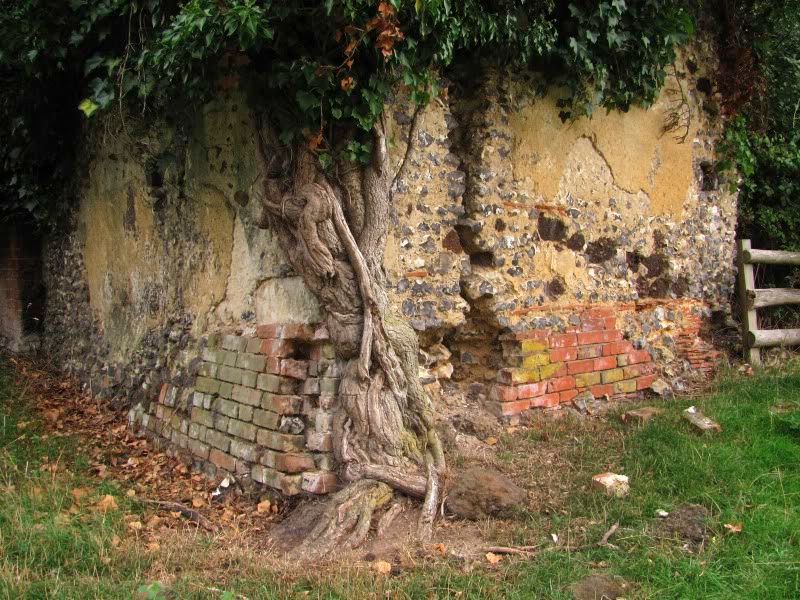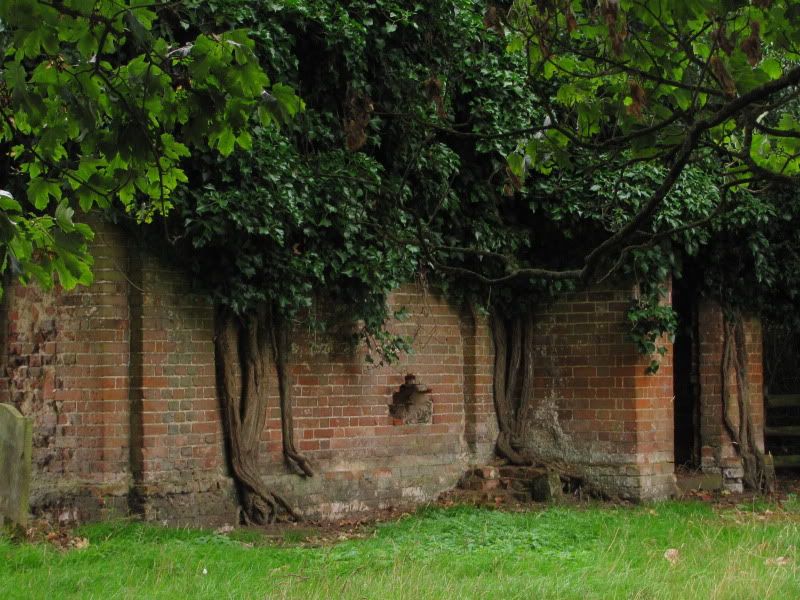 p.s. the local history website that enabled me to be so specific about these dates also offers two historic pictures for comparison purposes:
Here is Arborfield Church in 1818: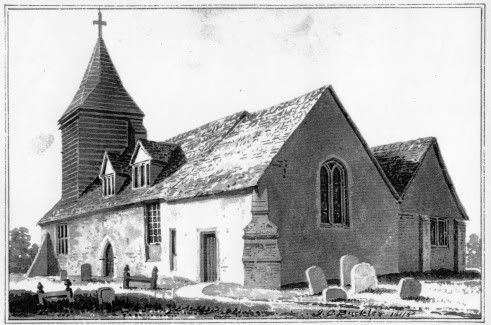 Not much of that is recognisable today, but the buttress in the foreground can be seen in this shot: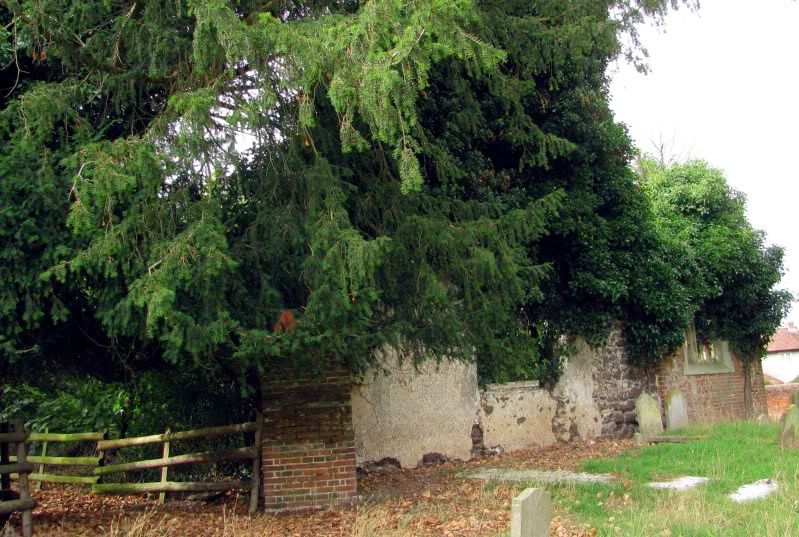 By the 1930s the church is ruined, and largely gone, but the chapel remains (though it seems to have a hole in the roof):
And now the whole thing is retreating into the ivy and trees are growing inside it, while the graves are broken and ruinous: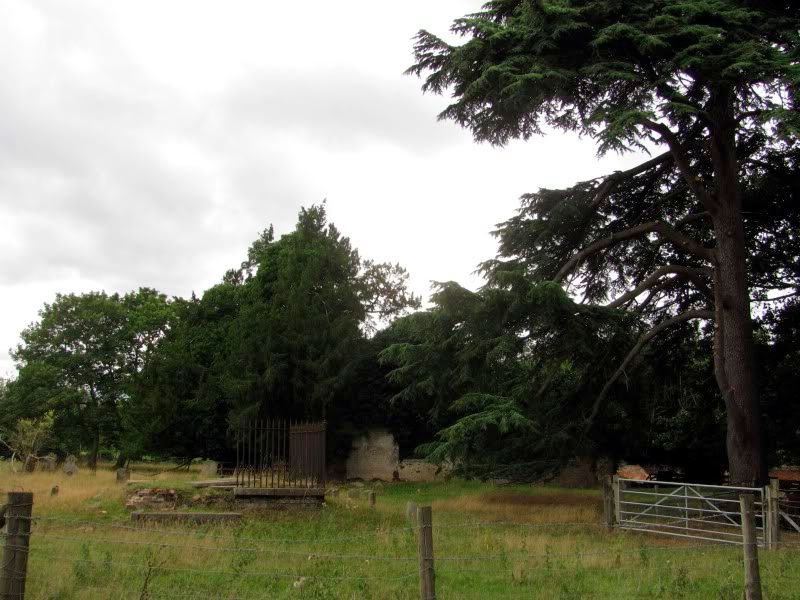 I don't think there will be much left on its 800th anniversary in 2063.
Comments {10}